Speakers and Moderators - IFCLA Conference 2021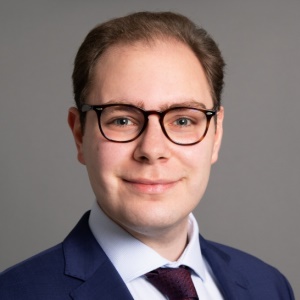 Christian Albrecht
Research Assistant - Clyde & Co Europe LLP (Germany)
Legal studies at the University of Bayreuth, Germany and the University of Bristol, United Kingdom. LL.M. International Commercial Law (2019), German First Legal State Exam (2021). Currently Research Assistant for an international maritime law firm in Hamburg. Research interests in maritime law and transport law including aspects of digitalisation.
IFCLA CONFERENCE 2021: International Shipping Industry 30 Sep 2021 - 15:00-17:00h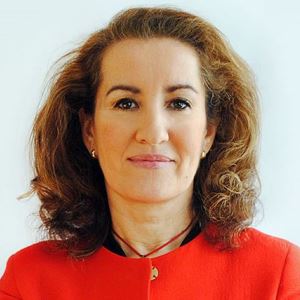 Belén Arribas
Founding Partner - Belen Arribas Sanchez Abogados /President IFCLA (Spain)
Independent senior legal counsel and a pioneer of TMT and Privacy law in Spain. She advises on digital transformation, platforms economy, Internet & e-commerce matters, data privacy and security, cybersecurity, telecoms, media and technology, AI and machine learning, Big Data, IoT, Blockchain, smart contracts. Acts as DPO for several companies. She is a former board member of ItechLaw. She is Vice-President of ENATIC and teaches digital law at several masters.
IFCLA CONFERENCE 2021: Blockchain and EU initiatives 1 Oct 2021 - 14:00-15:00h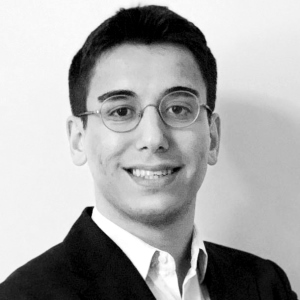 Levent Aslan
Compliance Officer - Recharge.com (Netherlands)
Compliance Officer specialised on payment services, electronic money, cryptocurrencies and digital services. Completed his LL.M. degree with a thesis on Blockchain and negotiable instruments, currently handling the compliance program of Recharge.com on its legal positioning as an online platform within the branded payments ecosystem.
IFCLA CONFERENCE 2021: Digital Services Act and Digital Market Act - 30 Sep 2021 - 13:30-14:45h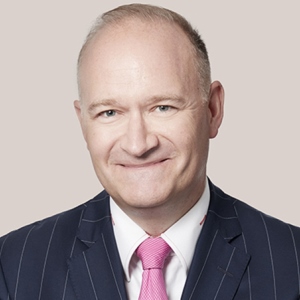 John Beardwood
Partner - Fasken Martineau DuMoulin LLP (Canada)
John is a senior partner at Fasken LLP, Past-Chair of the Technology practice group, and Co-Founder of both the Privacy and Information, and Outsourcing practice groups. His practice is focused on technology, outsourcing and procurement, and privacy and cybersecurity law matters. In addition to being Past President of ITechLaw and an active member for 20+ years, John also served on the IFCLA Board for a number of years as representative/co-founder of the Canadian Technology Law Association, and then as the ITechLaw representative. John is ranked by Who's Who Legal -Information Technology 2021 as one of only four "Global Elite Thought Leaders" in North America; Who's Who Legal – Privacy & Protection 2021 as one of only four "Global Elite Thought Leaders" in North America; and Who's Who Legal Canada 2020 – Data as one of the Top Six "Most Highly Regarded" leading figures in Canada.
IFCLA CONFERENCE 2021: Best Practices on countermeasures - 1 Oct 2021 - 15:30-17:00h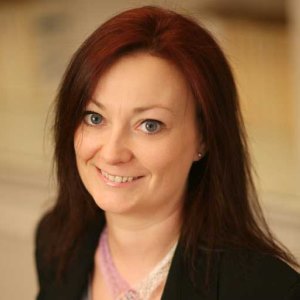 Claire Bernier
Founding Partner - ADSTO (France)
Highly experienced in civil, administrative or criminal law counselling and litigation, Claire BERNIER is recommended in all legal practitioner's guides in IP/IT, data protection, e-health and cyber laws. She has been selected to join the Agora 41 (ANSSI) since 2018. Claire publishes in various high-selected reviews and gives lectures to the on-going professional training of magistrates and lawyers.
IFCLA CONFERENCE 2021: GDPR liability related to IoT imported to the EU -  30 Sep 2021 - 10:30 - 12:30h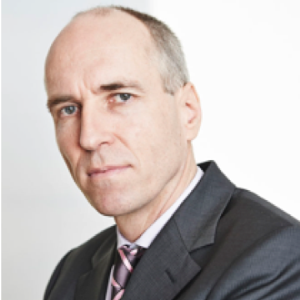 Anselm Brandi-Dohrn, Dr.
Partner - BOETTICHER Rechtsanwaelte PartG mbB  / Secretary General - IFCLA (Germany)
Anselm Brandi-Dohrn heads the IP/IT desk of von BOETTICHER's Berlin office. He advises, in and out of court, businesses in IP and IT matters, notably in IP licensing negotiations, software distribution and technology transfer.
Anselm has been chairing the German think tank for IT law (German Association of Law and Informatics (DGRI e.V.)) and teaches IT law at the prestigious Hasso-Plattner-Institute for Software Systems Engineering (Potsdam University). He is Secretary General of IFCLA and member of the expert committee on intellectual property law of the Berlin bar.
IFCLA CONFERENCE 2021: Moderator: Blockchain and Tokens - from the murky backyard to conventional industry - 30 Sep 2021 - 15:00-17:00h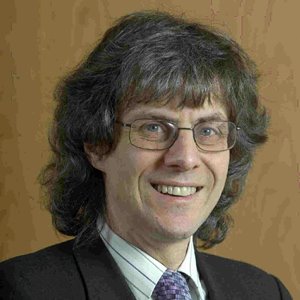 Dai Davis
Partner - Percy Crow Davis & Co (United Kingdom)
Dai Davis is a Solicitor and Chartered Engineer. Having been national head of Information Technology law at Eversheds, Dai is now a partner in his own practice, Percy Crow Davis.
Dai is a non-executive director of Federation Against Software Theft and a London Liveryman through Worshipful Company of Information Technologists).
IFCLA CONFERENCE 2021: Brexit Problems for IT lawyers - 30 Sep 2021 - 10:30 - 12:30h

Thomas de Weerd
Partner - Houthoff (The Netherlands)
Technology lawyer; partner at Houthoff in Amsterdam, the Netherlands; IFCLA Board Member.
IFCLA CONFERENCE 2021: Digital Services Act / Digital Market Act - Legal Review: what to expect? 30 Sep 2021 - 13:30-14:45h

Bronwyn Furse
Partner - Thomson Geer (Australia)
Bronwyn is a trusted advisor to a range of public and private sector clients on privacy and data protection matters. She has a depth of expertise advising on complex cross-border data sharing arrangements, data breaches, privacy compliance, and undertaking privacy compliance training and privacy impact assessments.
IFCLA CONFERENCE 2021: Data transfers in/out of China and other Asian countries - 30 Sep 2021 - 10:30 - 12:30h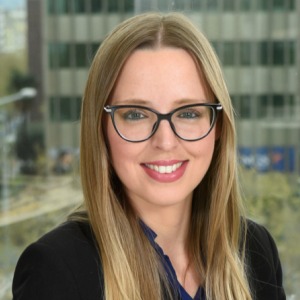 Victoria Gago
Co-CEO - European Tech School & European Blockchain Convention (Spain)
Director of OBS' Business School & Three Points' Master in Blockchain. Member of the Advisory Board of BlockStart, an accelerator funded by the European Commission.  Previously, she worked as a M&A Director at Windcorp Translink (Spain) and as an Investment Analyst at Black Toro Capital (Private Equity fund in Spain). Born and raised in Copenhagen. Currently based in Barcelona, Spain. MSc in Financial Management from Sheffield Hallam University and BA in European Studies from Copenhagen Business School.
IFCLA CONFERENCE 2021: The European Blockchain Ecosystem - 1 Oct 2021 - 14:00-15:00h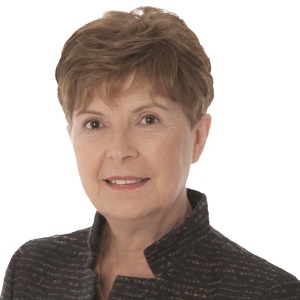 Francoise Gilbert
CEO - DataMinding, Inc. (USA)
Françoise Gilbert was one of the first lawyers to enter the field of data privacy and security in the late 1980's in the United States. She is widely recognized as a pioneer in the field of data law. She is the editor of "Global Privacy and Security Law" (www.globalprivacybook.com), a 6,000-page legal treatise that analyses the data laws of over 70 countries on all continents.
IFCLA CONFERENCE 2021: IoT and Privacy in the US - 30 Sep - 10:30 - 12:30h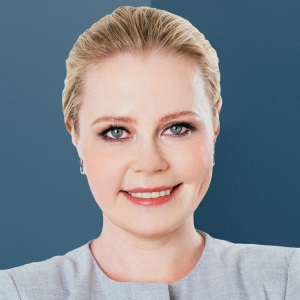 Anna Haapanen
Partner, Head of Technology - Dittmar & Indrenius Asianajotoimisto Oy (Finland)
Anna Haapanen is a technology and IP lawyer specialized in various types of digital projects, technology transactions, complex IP, tech and data intensive contracts as well as related disputes. She holds Doctor of Laws degree from the University of Helsinki and Master of Laws degree from Columbia University (New York) as well as Master of Science from Hanken School of Economics. In addition to Finland, she has lived and practiced law in Sweden and the United States, and is recognized globally as one of the leading technology lawyers.
IFCLA CONFERENCE 2021: Welcome - 30 Sep 2021 - 10:00 - 10:30h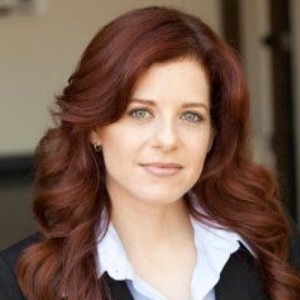 Jenna Karadbil
Founder - Law Office of Jenna F. Karadbil, P.C. (USA)
Ms. Karadbil has over 20 years of legal experience representing US and international individuals and companies in technology, intellectual property, privacy, advertising, and entertainment and matters – both transactionally and in court. She is a former President for the International Technology Law Association (ITechLaw), and now serves as a member of its Advisory Board. Ms. Karadbil is admitted to the Arizona, California, Nevada and New York bars.
IFCLA CONFERENCE 2021: Insurance solutions  - 1 Oct 2021 - 15:30-17:00h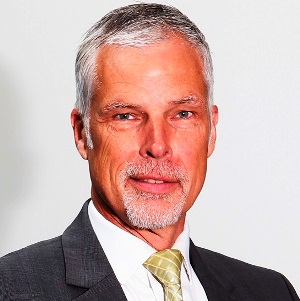 Hans Koning
Co-founder & Chair - DigiByte Foundation (Netherlands)
Co-founder and Chair of the DigiByte Foundation, and PhD candidate at VU University Amsterdam, "Governance in the Public Blockchain".
IFCLA CONFERENCE 2021: Digital currencies - 30 Sep 2021 - 15:00-17:00h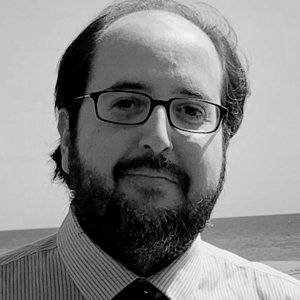 Eduardo López-Román
Digital Transformation Commission at the Bar Association of Barcelona - ICAB (Spain)
Lawyer & consultant on Digital Law and Compliance. Lecturer on ICT Law and "Compliance and legal risk management" at the University of Barcelona (IL3).
Editorial board member of the "Charter of Barcelona for the Citizens' Rights in the Digital Age" (ICAB)
Top 25 Cybersecurity Influencer - Spain 2020" by IDG Computerworld.
IFCLA CONFERENCE 2021: AI and privacy - 1 Oct 2021 - 9:00-11:00h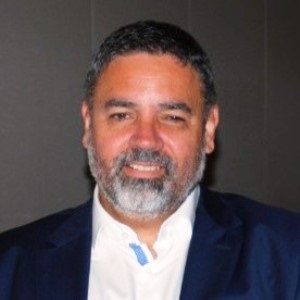 José Ramón Morales
Partner - Garrigues (Spain)
Partner at Garrigues, head of Tech & Outsourcing Group, co-head of Garrigues Digital. Focusing on corporate, regulatory and transactional aspects in technology and digital business projects, M&A and VC investments in technology and digital business companies. Secretary to the Board of companies working in the technology arena including VC funds investing in the tech industry. Former member of the board of ITech Law; legal committee of the Spanish Digital Economy Association; promoting team of Alastria Blockchain ecosystem.
IFCLA CONFERENCE 2021: Regulation Proposal DORA and Regulation Proposal MICA - 1 Oct 2021 - 14:00-15:00h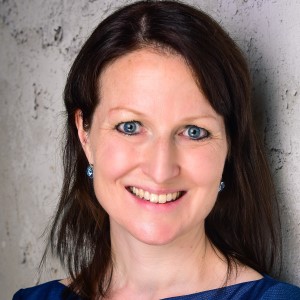 Michaela Nebel
Partner - Baker McKenzie (Germany)
Michaela Nebel advises German and international companies on all aspects of information technology law, data protection law, IT contract law as well as on e-commerce, IT / data litigation related matters. Her practice covers in particular advice of companies on issues concerning domestic and cross-border data privacy law.
IFCLA CONFERENCE 2021: Transborder Commerce - Present Challenges 30 Sep 2021 - 10:30 - 12:30h
.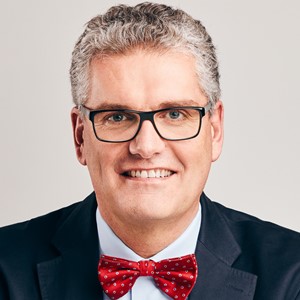 Jan Bernd Nordemann
Partner - NORDEMANN law firm (Deutschland)
German Certified Copyright and Media Lawyer and Certified Industrial Property Rights Lawyer • As one of Germany's leading copyright lawyers, Jan represents national and international clients before the courts, provides expert legal opinions on copyright issues and drafts and negotiates copyright agreements. He is also an expert in trademark, trade secret, unfair competition, and IP related anti-trust law. Jan particularly works in the field of new technologies.
IFCLA CONFERENCE 2021: AI - Legal Implications: Copyright protection for AI-generated works? 1 Oct 2021 - 11:30 - 13:00h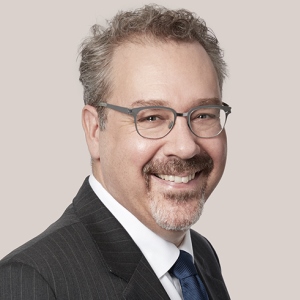 Mark Penner
Partner - Fasken Martineau DuMoulin LLP (Canada)
Mark D. Penner's practice focuses on all aspects of the acquisition, protection, enforcement and strategic use of a wide range of intellectual property assets in Canada and around the world.
Acting for a range of clients, from individual inventors, start-ups and other early stage companies to large multinational companies, Mark provides strategic advice in a variety of technology areas.
Mark regularly speaks and writes extensively on all aspects of intellectual property rights, particularly the commercialization of IP rights for start-ups as well as commercial matters for companies with respect to IP rights in national, cross-border and multinational commercial transactions. He is frequently sought after by national and international media as a commentator on IP matters.
IFCLA CONFERENCE 2021: AI - the technical background - 1 Oct 2021 - 9:00-11:00h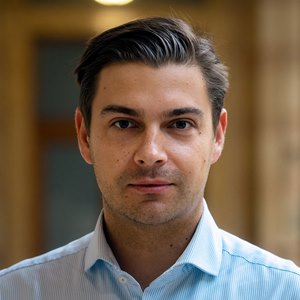 Alexander Rapatz
Co-Founder & Managing Partner - Black Manta Capital Partners (Österreich)
Alexander is a legal and corporate finance expert, co-founder and managing partner at Black Manta Capital Partners, board member of the European Super Angels Club and lecturer at the Business Angel Institute. Furthermore, he is an independent expert for "Horizon Europe" program of the European Commission.
Black Manta Capital Partners are a BaFin regulated and MiFID II compliant financial service institute for all technical, financial and legal aspects of Security Tokenization.
IFCLA CONFERENCE 2021: Real Estate Tokens - 30 Sep 2021 - 15:00-17:00h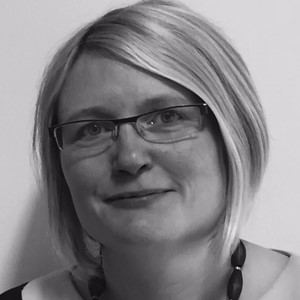 Patricia Shaw
CEO and Founder - Beyond Reach Consulting Limited (United Kingdom)
AI and data ethics consultant with 20 years' experience as a tech lawyer both in-house and in private practice. She is Chair of the UK's Society for Computers and Law and on the Board of the iTechlaw Association.
IFCLA CONFERENCE 2021: AI - Ethical, Governance and Privacy implications - 1 Oct 2021 - 9:00-11:00h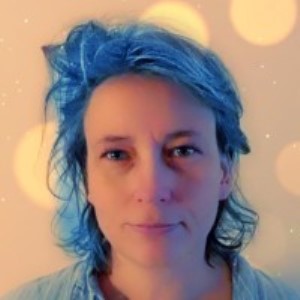 Juliette van Balen
Lawyer and DPO - IP advocaten (Netherlands)
e-commerce, AI, fintech, internet, privacy, IP, license agreements. We develop and implement tailor made smart compliance frameworks. Based on a full understanding of actual and possible data flows in accordance with GDPR. Our smart compliance frameworks strengthen and support your business.
IFCLA CONFERENCE 2021: AI - Digital Services Act and Digital Market Act 30 Sep 2021 - 13:30-14:45h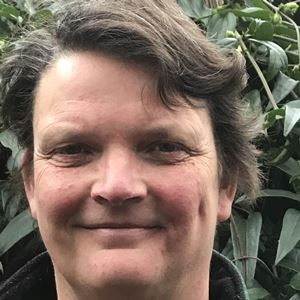 Tina van der Linden
Assistant professor - Vrije Universiteit Amsterdam (The Nederlands)
Tina van der Linden defended her PhD on legal expert systems in 1994. Ever since, she has been involved in teaching in the broad field of information technology and law. Her research now focusses on the regulatory challenges of AI and blockchain-based business models.
IFCLA CONFERENCE 2021: Moderator: AI - Legal Implications - 1 Oct 2021 - 11:30 - 13:00h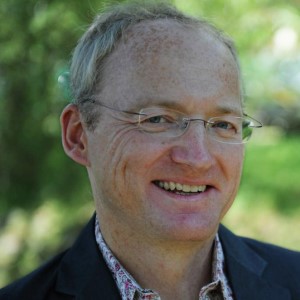 Toby Walsh
Professor of AI - UNSW Sydney (Australia)
Toby Walsh is Scientia Professor of AI at the University of New South Wales. He appears regularly on TV and radio. He has authored two books on AI for a general audience, the most recent titled "2062: The World that AI Made"" which is available in Arabic, Chinese, English, German, Korean, Polish, Romanian, Russian, Taiwanese, Turkish and Vietnamese.
IFCLA CONFERENCE 2021: AI and ethics – Why there's only one new ethical challenge introduced by AI  - 1 Oct 2021 - 9:00-11:00h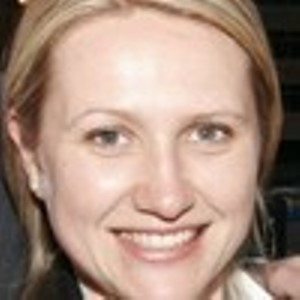 Marina Yastreboff
President - AUSCL Australian Society for Computers & Law (Australia)
Marina is the National President of the Australian Society for Computers & Law and in house counsel at one of Australia's leading Universities. A specialist in intellectual property, innovation and technology transfer, Marina is passionate about promoting a sustainable future through education and policy at the intersection of law, technology and society.
IFCLA CONFERENCE 2021: The Cybersecurity Industry  - 1 Oct 2021 - 15:30-17:00h