Speakers and Moderators - IFCLA Conference 2022
In order of participation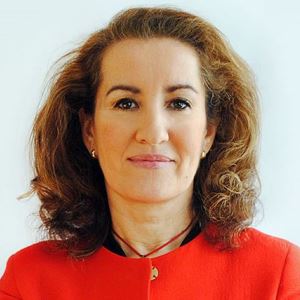 Belén Arribas
 IFCLA President - Founding Partner Belen Arribas Sanchez Abogados (Spain)
Independent senior legal counsel and a pioneer of TMT and Privacy law in Spain. She advises on digital transformation, platforms economy, Internet & e-commerce matters, data privacy and security, cybersecurity, telecoms, media and technology, AI and machine learning, Big Data, IoT, Blockchain, smart contracts. Acts as DPO for several companies. She is a former board member of ItechLaw. She is Vice-President of ENATIC and teaches digital law at several masters.She has been recognized in directories like Best Lawyers (Technology Law and Data Protection), Who's Who Legal ( TMT, Data Security and Data Protection, and distinguished as Thought Leader) for ten consecutive years.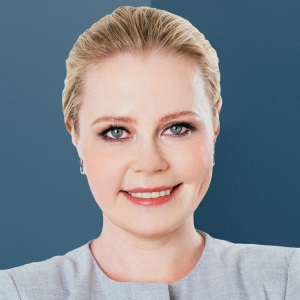 Anna Haapanen
Vice President IFCLA, Partner, Head of Technology - Dittmar & Indrenius Asianajotoimisto Oy (Finland)
Anna Haapanen is a technology and IP lawyer specialized in various types of digital projects, technology transactions, complex IP, tech and data intensive contracts as well as related disputes. She holds Doctor of Laws degree from the University of Helsinki and Master of Laws degree from Columbia University (New York) as well as Master of Science from Hanken School of Economics. In addition to Finland, she has lived and practiced law in Sweden and the United States, and is recognized globally as one of the leading technology lawyers.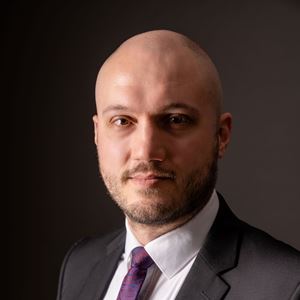 Sebastian Louven
Secretary General IFCLA, Partner - louven.legal (Deutschland)
Sebastian Louven is a German attorney-at-law with practice areas in antitrust law, telecommunications law and international commercial law. He advises innovative companies from the telecommunications industry and digital economy at the interface between technology, competition and law. His clients include large corporations, market-leading technology and network providers and operators, as well as specialised platforms and small businesses. In addition to advising clients, he researches and publishes primarily on antitrust issues in the information society, access to data and telecommunications law market regulation. He teaches European Telecommunication Law at the Free University of Berlin. He is Secretary General of the IFCLA (International Foundation of Computer Law Associations).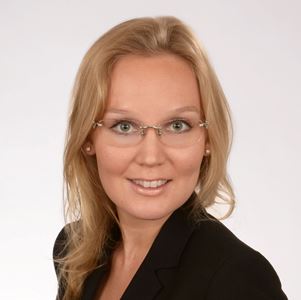 Anni-Maria Taka
Senior Associate - Dittmar & Indrenius Attorneys Ltd. (Finland)
Anni-Maria Taka is a data protection lawyer and a board member of the Finnish IT Law Association, which belongs to IFCLA. She has been involved in organizing the conference together with other conference committee members. Anni-Maria is Senior Associate at Dittmar & Indrenius Attorneys Ltd. Her main areas of expertise include complex data protection and data intensive matters, healthcare and healthtech as well as consumer protection. She lectures about data protection and healthtech on a regular basis. Anni-Maria is also a doctoral researcher at the University of Helsinki, Faculty of Law.
Marco Imperiale
Lawyer and Head of Innovation - LCA (Italy)
Marco is lawyer and head of innovation at LCA, a leading Italian firm. He has experience in legal design, legal tech, and in the interplay between copyright and entertainment. He is the author, together with Barbara de Muro, of the first Italian book on legal design.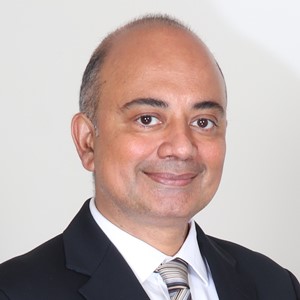 Sajai Singh
Partner - J.Sagar Associates (India)
Sajai is the Co-Chair of the Firm's Corporate Practice. His practice focuses primarily on compliance with particular emphasis on cross-border issues. He is an acclaimed compliance lawyer with more than 31 years of experience representing a wide variety of industries, businesses and sectors. He started his career as a litigator. Thereafter, he moved to transactional and compliance work.
Sajai maintains an active practice in the Knowledge based industries sectors. He is known as a pioneering lawyer supporting the development of the Information Technology sector in India.
He regularly publishes and speaks on a variety of legal, regulatory and compliance related topics, specially focused on cross-border trade.
Sajai is the Past President of ITechLaw, the International Technology Lawyers Association, headquartered in the US. This is a first for any Asian.
Another first for any Asian is Sajai's current position as the Chair of the IBA Technology Law Committee.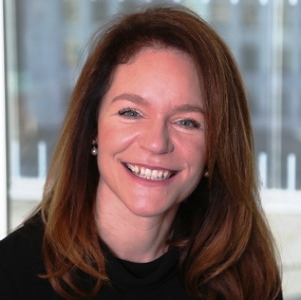 Eleonor Duhs
Partner, Head of Data Privacy - Bates Wells (United Kingdom)
Eleonor Duhs is a partner and the head of data privacy at Bates Wells. She was the UK government's lead lawyer in negotiations on GDPR. She worked on the domestic and international legislation to implement Brexit and has co-authored a book on Brexit: Retained EU law: a Practical Guide, published by the Law Society.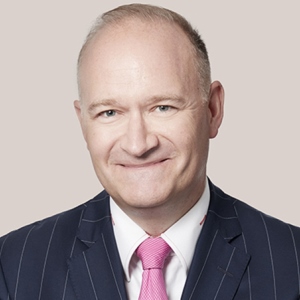 John Beardwood
Partner - Fasken Martineau DuMoulin LLP (Canada)
John is a senior partner who is Past Chair of the firm's Technology practice group, and was Co-Founder of both the Outsourcing practice group and the Privacy and Access to Information practice group. His practice is focused on technology, outsourcing and procurement, and privacy law matters.
John works closely with clients in advising on and negotiating various technology-related transactions, including outsourcing/procurement, licensing, development, implementation, distribution, technology transfer, strategic alliance and e-commerce related transactions, including in the health care, financial/insurance institution and public sector contexts. John often advises clients on privacy law and access to information matters, and has been developing and implementing privacy compliance programs for more than twenty years.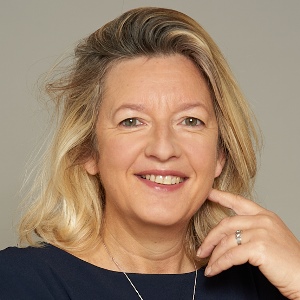 Marie-Hélène Tonnellier
Partner - OYAT Law Firm (FRANCE)
Member of the Paris Bar since 1990, Marie-Hélène co-founded Oyat in 2022. She began her career in London within a solicitors' firm prior to joining Moquet Borde & Associés (Paul Hastings) in 1990, then Jeantet in 1995. Then she has been a partner for 22 years at Latournerie Wolfrom Avocats where she created the digital and intellectual property department. She is one of the leading lawyers in the digital world. She advises and litigates on all issues related to IT projects, innovations (AI, robots, etc.), e-commerce and personal data. She also intervenes in media law and intellectual property.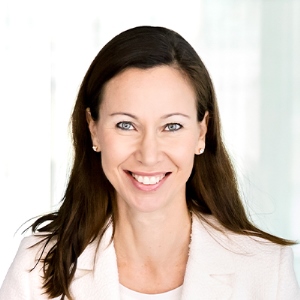 Maria Wasastjerna
Partner - Hannes Snellman Attorneys Ltd (Finland)
Maria Wasastjerna, LL.D. is a Partner at Hannes Snellman in Helsinki. She advises Finnish and international companies on all aspects of competition law. Prior to joining Hannes Snellman, Maria gained several years of experience as an in-house lawyer in global corporations. Maria also has working experience from the Finnish startup environment, and from the EU and US competition regulators in Brussels and Washington, DC.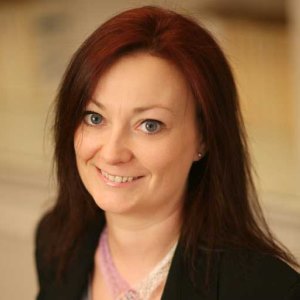 Claire Bernier
Partner - ADSTO (France)
Highly experienced in civil, administrative or criminal law counselling and litigation, Claire BERNIER is recommended in all legal practitioner's guides in IP/IT/DP, e-health, white collar criminal laws and cyber laws. She has been selected to join the Agora 41 (ANSSI) since 2018. Claire publishes in various high-selected reviews and gives lectures to professionals (magistrates/lawyers) and students.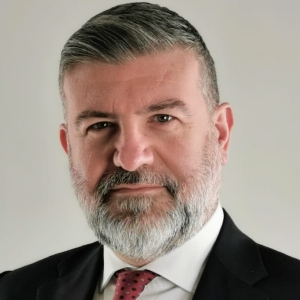 Nicola Fabiano
Partner - Studio Legale Fabiano (Italy)
Italian Lawyer entitled to represent clients before the Italian High Courts, Civil Law Specialist, Adjunct Professor. Former President of the San Marino DPA. Former national expert for the Republic of San Marino on the Consultative Committee of Convention 108 and Ad hoc Committee on Artificial Intelligence (CAHAI) of the CoE. Nicola Fabiano has also been the Government of the Republic of San Marino's advisor for drafting legislation on personal data protection. Nicola Fabiano is the creator of the Data Protection and Privacy Relationships Model (DAPPREMO), based on high mathematics and set theory.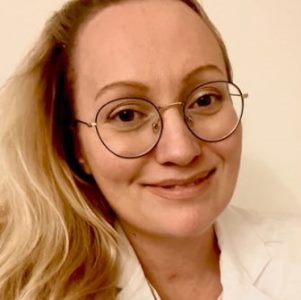 Juli Mansnerus
Partner - Dittmar & Indrenius Attorneys Ltd (Finland)
Juli Mansnérus is heading Life Sciences & Healthcare Team at Dittmar & Indrenius. She is also postdoctoral researcher at the University of Helsinki. She has vast international education and experience in all types of IPR/technology litigations and transactions with a special expertise in patents, trade secrets, pharmaceutical law and health technology.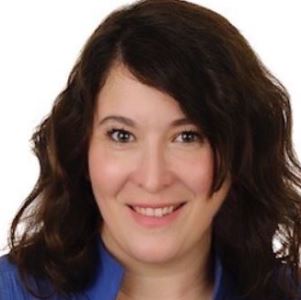 Sandra Liede
Regulatory Affairs Specialist - Healthtech Finland (Suomi)
Finnish lawyer with wide-ranging expertise in delivering innovation-oriented and responsible legal solutions for the health industry. Experienced in legislating and supervising biobanking and genomics as well as partnering with national & EU institutions and stakeholder groups. Responsible for representing & communicating industry positions and ensuring successful strategies & tactics to regulatory approaches. Working group Lead in the EU 1+ Million Genomes initiative / WG7 (industry involvement).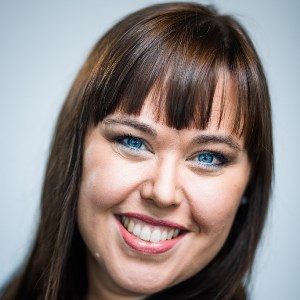 Tarja Saarivalta
EHS Leader - GE Healthcare (Finland)
With over 20 years of experience working in the field of Environment, Health, Safety and Sustainability, Tarja currently drives strong compliance programs and leads implementation of risk management and environmental sustainability targets across GE Healthcare Northern Europe Sales and Service. Tarja holds a Master of Science degree from Tampere University of Technology.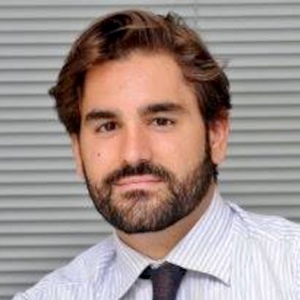 Francesco Florindi
Strategic Partnerships Manager - Predictive Genomics - Thermo Fisher Scientific (Belgium)
I'm working for Thermo Fisher Scientific, the world leader in serving science, after having worked for the European Commission, learned societies, academic international organisations and patients. I focused on several key European issues such as data protection, health technology assessment, access to quality healthcare, eHealth/mHealth, patient advocacy and personalised medicine.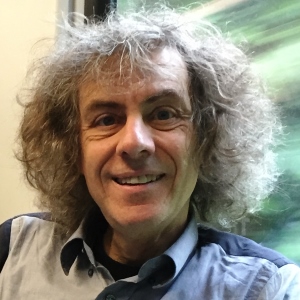 Dai Davis
Partner - Percy Crow Davis & Co (United Kingdom)
Dai Davis is a technology lawyer. He holds Masters degrees in both Physics and Computer Science. He is Chartered Engineer but practices as a Solicitor. Having been national head of Information Technology law at Eversheds, Dai is now a partner in his own practice. Dai is a non-executive director of FAST (Federation Against Software Theft) and a Liveryman of the City of London.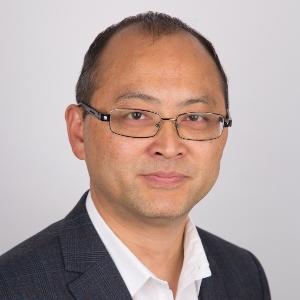 Fan Ye
Principal Consultant - Environmental Resources Management (ERM) (United Kingdom)
Fan is a member of IEC committees responsible for the development of IEC 61508 (Functional safety of E/E/PE safety-related systems) and IEC 62443 (Security for industrial automation and control systems). He has 15+ years of experience in providing consultancy services on functional safety and IACS cyber security, and delivering training courses on these subjects.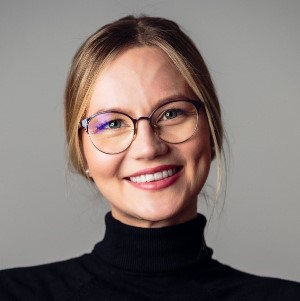 Noora Rissanen
Senior Associate - Castrén & Snellman (Finland)
Noora is a technology & data lawyer with experience in various IPR and technology related matters, commercial contracts, privacy and M&A transactions. Noora works as an attorney and has trained on a bench. Noora is a legal tech enthusiast and a legal design advocate (and also, a self-taught master chef).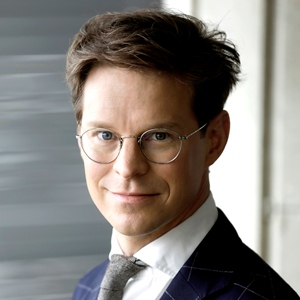 Jussi Mäkinen
Technology Industries of Finland - Director, EU Regulation at Teknologiateollisuus
On charge of EU Regulation team in Tech Industries of Finland and active contributor to discussion on industrial data, including Orgalim Legal Guide and Sitra Fair Data Economy Rulebook.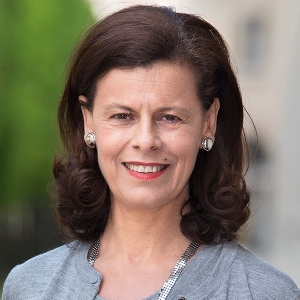 Isabelle Gavanon
Partner - DELCADE (France)
Isabelle, attorney-at-law, assists her clients in asserting their rights associated with digital transition projects, with new and therefore uncertain stakes; she helps them manage their risks thanks to contractual technical tools, analyses clarifying the status of the data and arguments before the courts.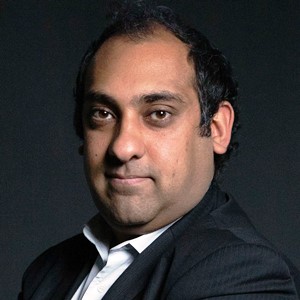 Minesh Tanna
Partner and Global AI Lead - Simmons & Simmons (United Kingdom)
Minesh is a Partner and Global AI Lead at the international law firm, Simmons & Simmons. He is also Chair of the Society for Computers and Law (SCL) AI Group.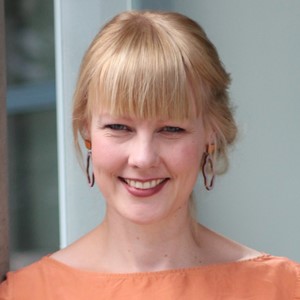 Meeri Haataja
CEO & Founder - Saidot (Finland)
Meeri Haataja is the CEO & Founder of Saidot. Saidot is a Finnish startup helping enterprises apply systematic AI governance, and communicate transparently about their AI to their internal and external stakeholders.
Marja Dunderfelt
Chief Cyber Security & Privacy Officer - Huawei Technologies Oy, Finland Co. Ltd. (Finland)
Marja has extensive experience in Cybersecurity and Information Security. For over 20 years she has held various security positions in a multinational telecommunications operator, of which over 10 years as a Security Director in both the Finland local office and in group level She has carried out a number of security organisation change management tasks, including: Eastablishing Global SOC, produced a cyber strategy for it and implemented it. Currently, Marja is the Chief Cybersecurity and Privacy Officer Director of Huawei Finland.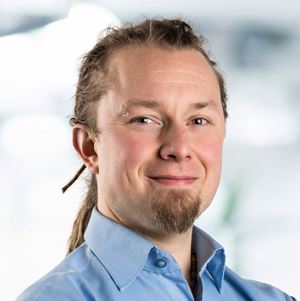 Antti Laatikainen
Principal Consultant - WithSecure Finland (Finland)
Experienced professional on building cybersecure working culture on organisations, combining technology and people.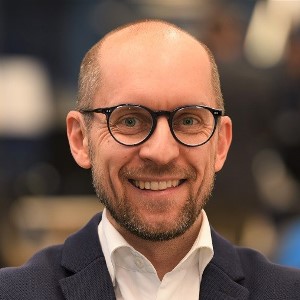 Pentti Lehtinen
Lead Information Security Manager - Nokia (Finland)
Pentti Lehtinen is the Lead Information Security Manager at Nokia with main responsibility for the security of services provided by Nokia to deploy, support and operate critical customer networks. Pentti has over 20 years of experience in security leadership and expertise roles in financial, manufacturing and network security companies, holds a master's degree in computer science, and is CISSP, CISM and CISA certified.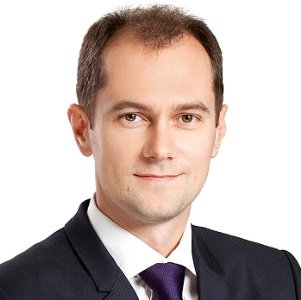 Nazar Chernyavsky
Partner - Sayenko Kharenko (Ukraine)
Nazar Chernyavsky has 17 years of professional experience. His primary specializations are banking and finance and capital markets but he combines his professional expertise in these areas with unique understanding of the IT and cybersecurity sectors. He has a reputation as one of the top IT sector lawyers in Ukraine, advising investors and start-ups on various aspects of their operations.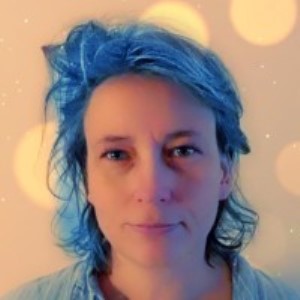 Juliette van Balen
Lawyer and DPO - IP advocaten (Netherlands)
e-commerce, AI, fintech, internet, privacy, IP, license agreements. We develop and implement tailor made smart compliance frameworks. Based on a full understanding of actual and possible data flows in accordance with GDPR. Our smart compliance frameworks strengthen and support your business.
IFCLA CONFERENCE 2021: AI - Digital Services Act and Digital Market Act 30 Sep 2021 - 13:30-14:45h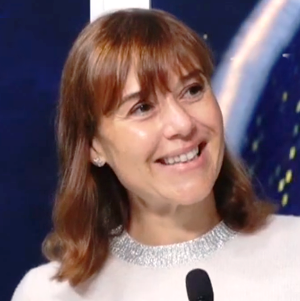 Marie Potel-Saville
Founder & CEO - Amurabi (France)
Marie Potel-Saville is the founder of Amurabi, a legal innovation by design agency.
Before founding Amurabi, she worked in private practice for 10 years (Freshfields, Allen & Overy) in Europe, then moved in-house to become GC EMEA of a US listed group. She holds a Master's Degree in Innovation by Design at ENSCI. Her professional thesis, Shaping the law to restore its function, is available here
She is also a member of the Advisory Board of the Serpentine Galleries' Legal Lab, is involved in pro bono access to access initiatives and teaches innovation by design at Singapore Management University, Sciences Po and Assas.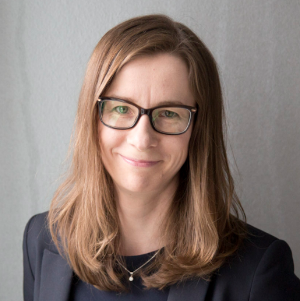 Outi Jousi
Counsel, Head of Public Procurement - Hannes Snellman Attorneys (Finland)
Outi Jousi is a technology lawyer with a software developer background and Scrum Master certificate. She is also a public procurement lawyer, and current President of the Finnish Public Procurement Association, as well as Head of Public Procurement at Hannes Snellman Attorneys. Her interests include new technologies, agile contracting, and well functioning markets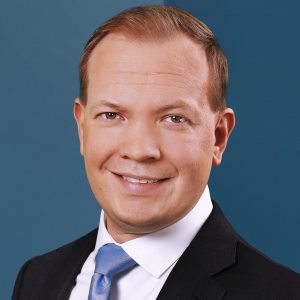 Jukka Lång
Partner - Dittmar & Indrenius Attorneys Ltd (Finland)
Partner Jukka Lång leads Data Protection, Marketing & Consumers service area as well as Innovation Powerhouse at Dittmar & Indrenius. He is the leading Finnish lawyer in the field of data protection and privacy and a trusted strategic speaking partner and advisor for many innovative Finnish listed companies in all their business matters relating to data protection and cyber security. Jukka has been listed for five times in a row amongst the top 100 ICT influencers in Finland by Tivi magazine and he is ranked in Chambers and Partners Europe as well as in The Legal 500. Since 2012 Jukka has been teaching a course of data protection law and contracts at the Faculty of Law, University of Helsinki.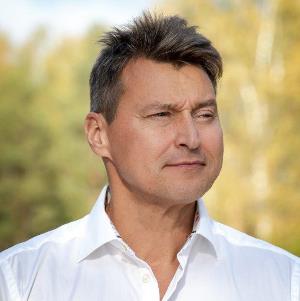 Veli-Pekka Luoma
Ecosystem and Innovation Leader - Nokia (Finland)
Veli-Pekka Luoma coordinates innovation and partnership in Nokia Mobile Networks Technology Center. He has experience and passion for data based intelligent products and services. Dreaming of the world where we are able to build safe and secure, sustainable, democratic and inspiring environment using the best selection of technologies, processes, rules and cultural values.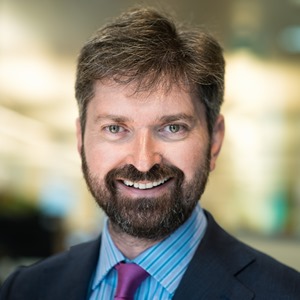 Richard Marke
Partner - Bates Wells (United Kingdom)
Richard is a partner in the technology team at the impact-focussed London law firm, Bates Wells. He advises customer and supplier clients on technology contracts, outsourcing, e-commerce and related regulatory matters such as data protection. He also has many years' experience of advising on the licensing and acquisition of all forms of intellectual property and advising organisations on consumer law issues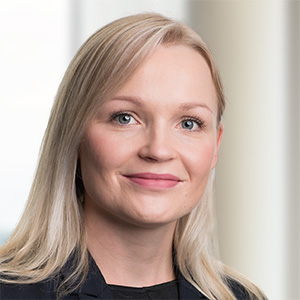 Susanna Nisso
Associate, Member of the Board of the Finnish IT Law Association - Roschier Attorneys Ltd. (Finland)
Susanna Nisso is an associate working within the fields of IP, Digitalization & TMT. In addition to her LL.M. degree, Susanna holds an M.Sc. in Economics and Business Administration with a major in IP law. Prior to joining Roschier Attorneys, Susanna was trained for a year at the Board of Appeals of the European Union Intellectual Property Office in Alicante.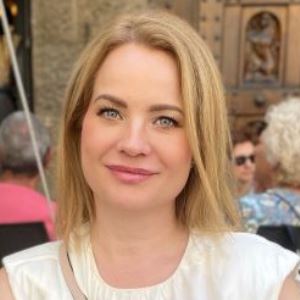 Laura Lohi
Commercial Manager - UPM Energy Oy (Finland)
Laura Lohi is generating growth at UPM Energy by developing commercial processes for an internal service business start-up, Beyond Spot.
Her 20+ years experience includes service & process design, SaaS consultative sales & key account management, and marketing & communications leadership. Through her own consultancy company, she's worked on assignments for headhunting digital marketing talents. She's attained two degrees; BBA in graphical design & communications and MBA in international business management.
She is passionate about leading with data insights, utilizing technology to enable great results, selling by value, and coaching. On her free time, she's a dog parent, compulsive knitter, persistent Spanish learner, and enjoys having a constant wanderlust.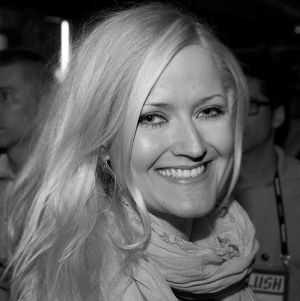 Annu Nieminen
Founder & CEO - Upright (Finland)
Annu Nieminen is Founder & CEO at Upright, a technology company building the world's first open access impact data engine and platform. Upright's ML-enabled net impact model is used by 200+ institutional investors and companies, to report and improve their impact, as well as to comply with the new EU Sustainable Finance regulations. Prior to founding Upright, Nieminen worked as a consultant at McKinsey & Company and as CEO of Finnish scaleup initiative Kasvuryhmä.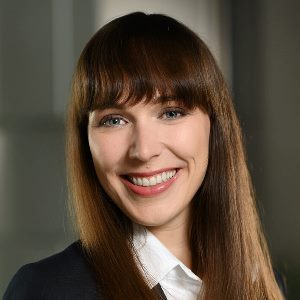 Katarzyna Szczudlik
Partner - SSW Pragmatic Solutions Spaczyński, Szczepaniak, Okoń sp. k. (Poland)
Katarzyna Szczudlik specializes in advising on personal data protection, privacy and new technologies law, especially for entities from the financial and FinTech sectors. Katarzyna has experience in the area of ​​legal advice for entities from the telecommunications, IT and payment services sectors. She developed and implemented comprehensive procedures, mechanisms and documentation ensuring compliance of organization's operations with applicable regulations. She has experience in preparing and negotiating IT contracts – including implementation projects, cloud services and software licenses. She supports financial institutions in the field of outsourcing regulations.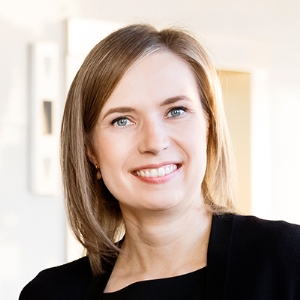 Sarita Schröder
Managing Associate - Hannes Snellman Attorneys Ltd (Finland)
Sarita specialises in intellectual property, marketing and consumer law. In addition, she has experience in a wide range of technology-related matters, as she has previously worked as an in-house legal counsel for a leading telecommunications company in Finland and as a legal technologist in Hannes Snellman's Tech & Innovation team.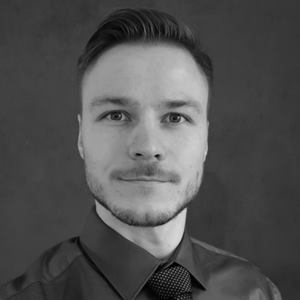 Joonas Huttu
Legal Counsel - Rovio Entertainment Corporation (Finland)